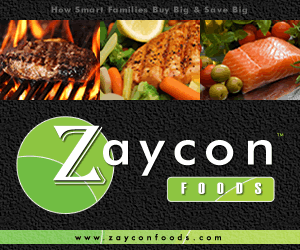 Starting Wednesday, November 16 at 5:00 PM
,
Zaycon Foods will be accepting orders the next round of Ground Beef Events!
These events are for Zaycon's fresh 93/7 Super Lean fine ground beef at $2.89/lb. ($115.60 per case) This grade of ground beef is usually anywhere from $4.29 to over $5.00 per pound regularly in the grocery stores!
These events always sale out fast! You must be registered with Zaycon Foods to take advantage of the awesome savings they offer at their events
so sign in or sign up so your ready to go when it's time to order!
The events will start on December 5th at over 60 locations in Washington, Oregon and Idaho!
This is great opportunity to stock up on ground beef awesome low price!